How to update your PGP key expiration date with MacGPG2?
The PGP key which is a set of public and private keys is here. However, it has expired. In this post describe that uses MacGPG2 to extend the expiration date of this key.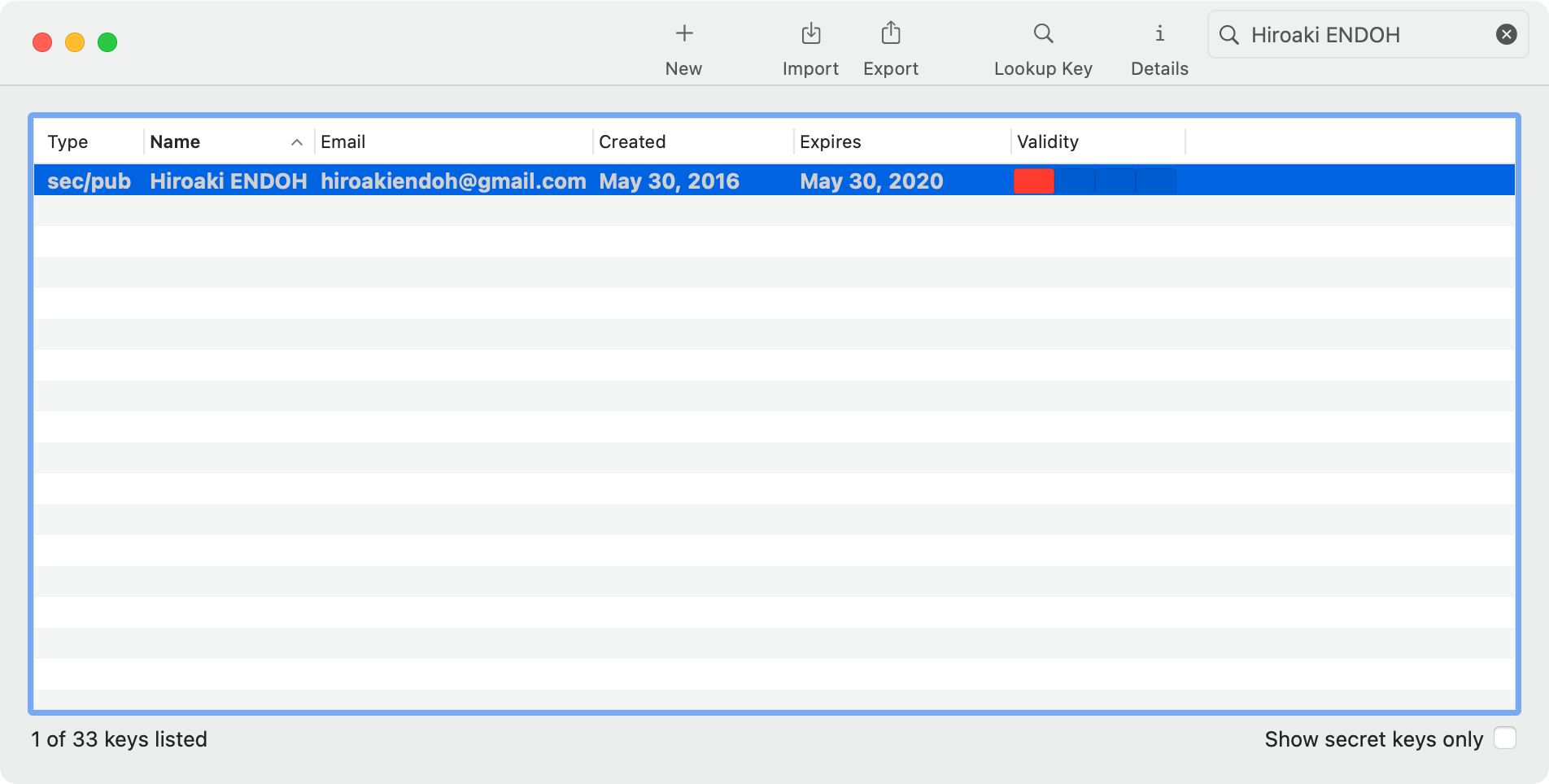 Right-click the key for which you want to extend the expiration date and click Details in the menu.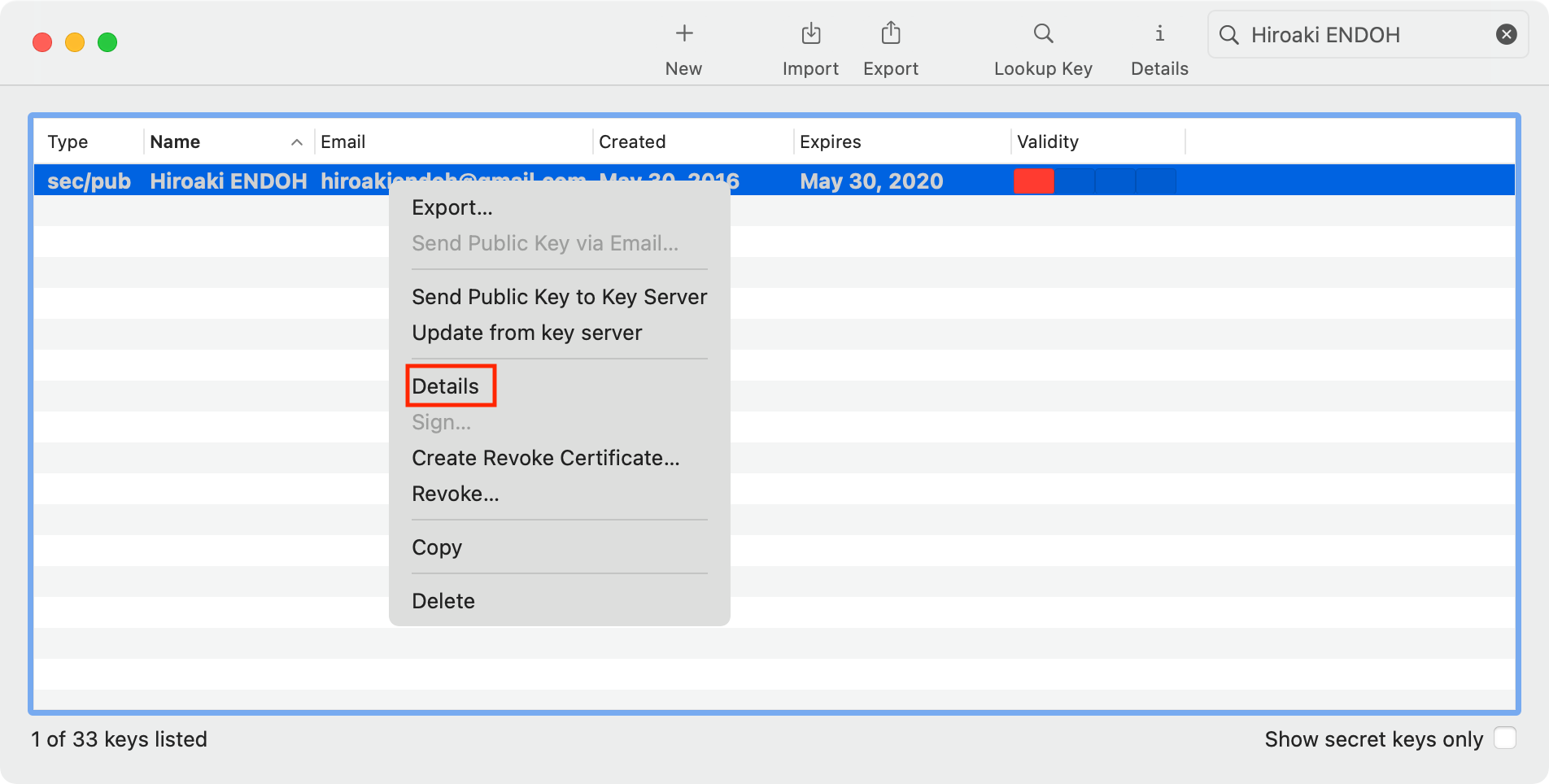 If you found the Key Details window, click the Change... button.

Next, change the expiration date. And click the Set Expiration button.

When the Pinentry Mac window appears, enter your PGP passphrase.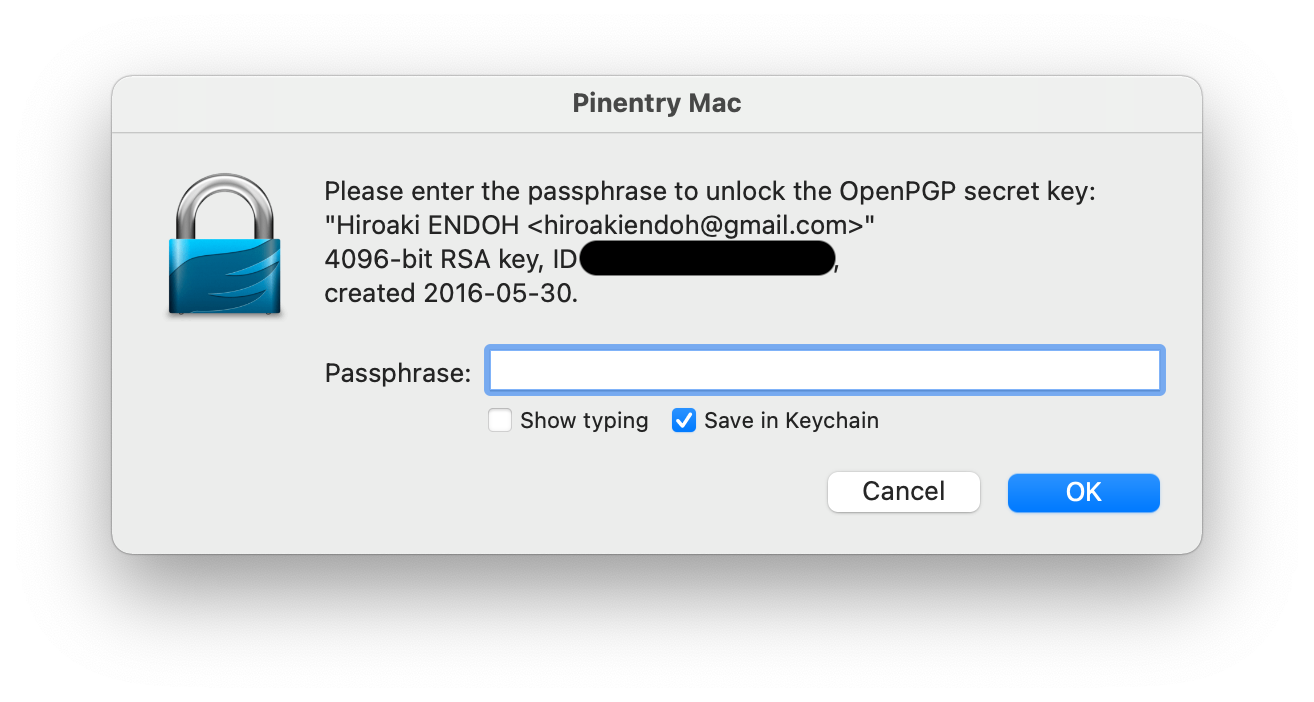 If you finished to update the expiration date, you upload the public key to the server.

It's completed, the following window will be displayed.